My uncle recently gave me his 1982 corolla with only 107k miles. Drove it back home from dallas (400mi) and had no problems at all. It actually rides very smooth. He maintained an excellent service record for this vehicle, and had the oil changed 4 times a year since the car was new. This car is in excellent mechanical condition all around. Brakes; Drivetrain; suspension. Everything was taken care of very well.
The interior is going to need to be replaced and she needs some body work. but all around this car is a gem..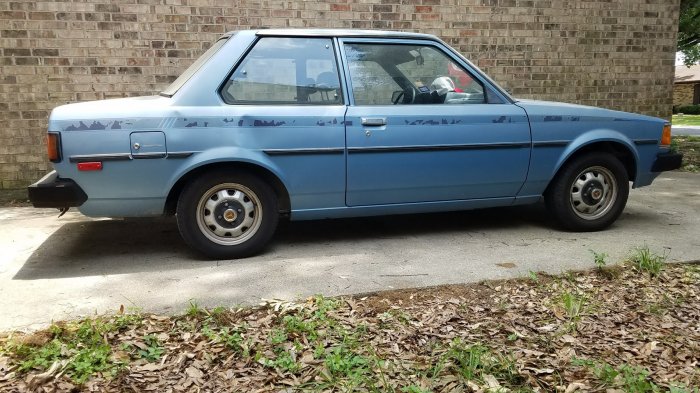 P.S. That's the oil after my 400 mile road trip back from dallas.