Hey everyone, My wife had mentioned that the low beam and front turn signal light bulbs in our 2010 Corolla were looking a bit dim.
I'm pretty sure that they are the original "OEM" bulbs so I did some research and I didn't realize that halogen bulbs can get a bit dimmer as they age. I knew that standard incandescent bulbs like the front turn signal would get dimmer over time but I was surprised that the halogen bulbs have the same issue.
We bought this 2010 model year car from Hertz back in 2012. I figured almost ten years was good enough for the OEM bulbs.
The LASFIT brand had good reviews on Amazon so I got the 9006 and 3357A (amber) equivalent light bulbs.
I first installed the front turn signal bulbs and WOW they are super bright. It doesn't show up very well in the pictures but I was super impressed.
Then I installed the low beam bulbs. The instructions say to adjust the LEDs so that they are pointing out to the outside edges of the car (rather than up and down). So I rotated them to be at 6PM and 3PM on a clock.
With the engine off, you can hear the small fan kick on to cool off the bulb. Once again I was super impressed by the amount of light produced by the bulbs. It made our old Corolla almost look like one of those brand new BMWs or Mercedes Benz cars with the crazy bright LED headlights. The color temperature was a nice bright daylight that looked high end.
I'm hoping that since LEDs are supposed to last something like 20,000 to 50,000 hours, I won't ever have to change them again or worry about them getting dim over time.
Here are the pictures -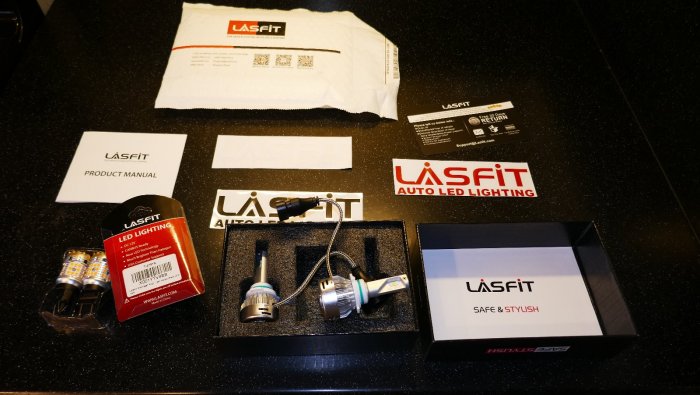 Before - Old Incandescent Front Turn Signal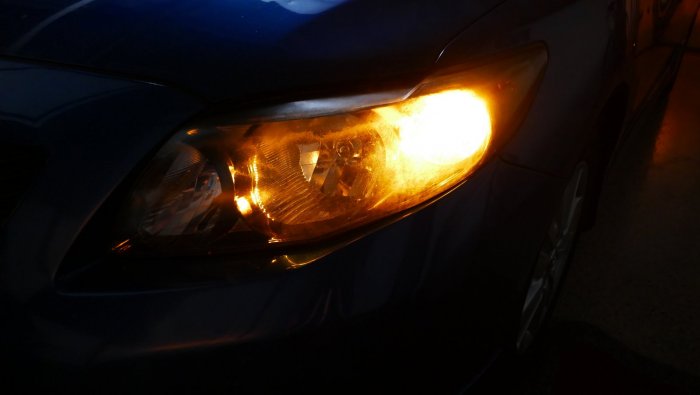 OId Bulb Size Compared To New LASFIT LED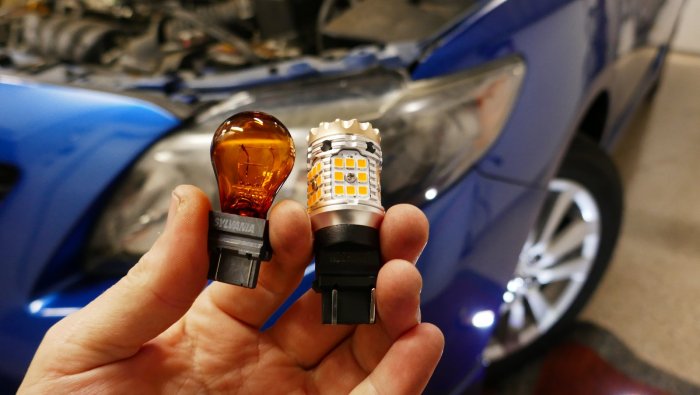 After Picture - It's hard to tell here in the photo, but it was amazingly bright.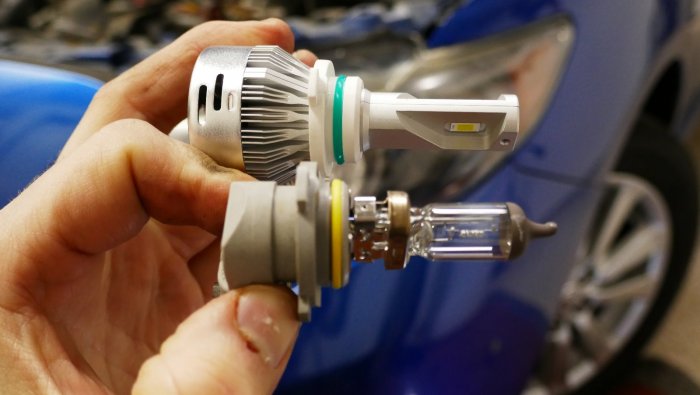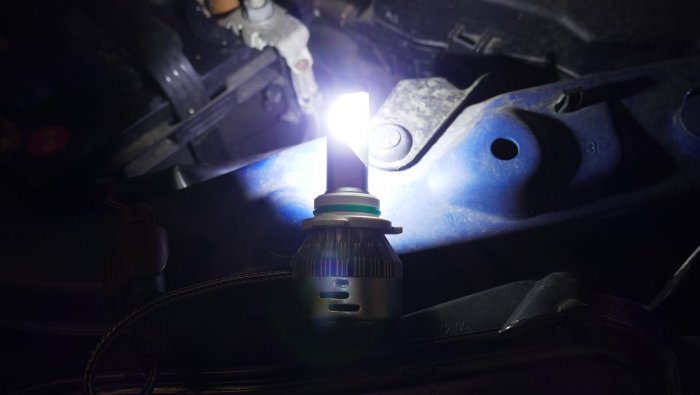 LEFT PASSENGER SIDE OLD BULB - RIGHT DRIVER SIDE NEW LASFIT LED LOW BEAM